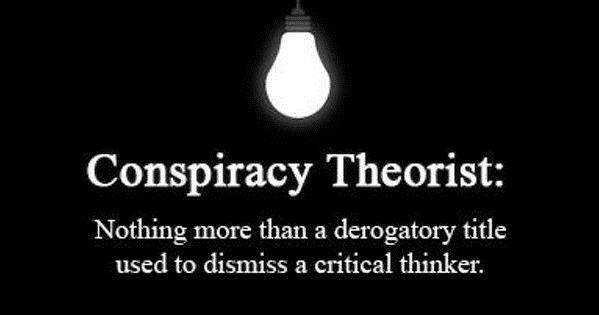 January 24, 2017
By Craig McKee
Being a truther is not for the faint of heart.
Fighting for the truth in a sea of caution, comfortable complacency, and condescension can get to one eventually. It has been getting to me lately. I've become cranky and impatient with the childish level of political understanding around me. I think I will scream if I see one more Facebook post about how wonderful and classy Barack Obama and his family are. And watching the freak-out over Trump just makes me feel contempt for those who have not said a peep in eight years but who are now suddenly "political." Of course, it is fair game to attack Trump for what he does as president. I'm thrilled that he killed the TPP but I'm distressed about his strident pro-Israel and anti-Iran views.
Ultimately, though, I can't lose sight of the fact that this is all political theater and that the purpose is to distract and divide us so we don't notice how the whole world is being screwed by a very small and very powerful elite. That same elite is seen as being imaginary by those who want to believe that we the people guide our own destiny.
I think any member of the 9/11 Truth Movement struggles at times with how their activism is affecting their life, their relationships, their careers. I know some who have turned their focus to other things like getting a job they enjoy, spending time with loved ones, and generally being happy. Naturally, I am jealous of these people. Some of the truthers I know were starting to feel some burnout when I was just arriving on the scene back in 2010 (that's when I started blogging; I woke up to the 9/11 lie in 2007). While I felt empathy for those who needed to step back, I was determined not to follow suit. Not entirely anyway.  Time will tell whether I succeed.
I have lost friends over "conspiracy" discussions over the years. I lost one just this week. But what this person said to me tells me they were never a friend to begin with. I've been told I need to pick my battles. Probably true. But I expect that those who share my views about power in this world will always be told to pick their battles while those who unquestioningly regurgitate what they see on the news will be given an infinite amount of slack.
My "friend" had posted a flattering photo of Obama and had gone on to gush about how wonderful he is and how much we will all miss him. Several others had wistfully echoed this sentiment.  I could have skipped over the post and gone on with my day. I probably should have. But I didn't. I commented that Obama had bombed seven countries and signed legislation allowing the government to arrest and detain anyone they wanted for as long as they wanted with no charge or access to a lawyer. Apparently I wasn't getting into the spirit of Obama worship.
The "friend" listed some of the "stupid nonsense" I believed and told me I was like an "Internet troll" for dissenting on his post. Following this, let's just say that he made a series of statements about where my politics had gone in recent years that crossed a line that can't be uncrossed. As lead singer David St. Hubbins said about guitarist Nigel Tufnel in This is Spinal Tap, "We shan't work together again." Of course, they did before the movie was over. But neither of them was as dim-witted and arrogant as my ex-friend.
I think you need a certain toughness and a certain strength to be a truther, to handle snide put-downs and nasty insults from people you thought were friends. You have to have a commitment to the truth and to standing up for what is right even when it seems like you are alone in doing so. You have to care about the suffering of people around the world when they're having their homes blown apart by bombs sent from the U.S. and its allies (or others), and you have to stand for freedom from tyranny and oppression of all kinds. Most of all, you have to fight to expose the deceptions that allow all of this to go on.
And if you're like me, you might go through a period where it all seems like it has become a bit much. You wonder if it's worth it and whether you should just cough up the red pill and go back to eating computer-generated steak.
The thing is that it's not just ignorant idiots that we have to deal with. It's our friends and family who are polite and who pay lip service to being respectful but who really think we've taken a seriously wrong turn. These people will keep just enough distance from anything you're saying that they can remain "unsure" about whether you have actually figured something out about how the world really works. To say they think you're onto something makes them very uncomfortable, and this may be partly because they no longer have an excuse for keeping their mouths shut. But if they remain "unconvinced" (even though they haven't spent five minutes actually looking at what you're showing them) they can justify continuing as they always have.
A couple of weeks ago, I had another exchange with someone who was once Canada's top female vocalist three years running. Canadians are very familiar with her although I don't think Americans are so much. She is actually a wonderful singer and songwriter who I interviewed twice when I was covering entertainment.
But now I've had the rare experience of being attacked and blocked by one of my favorite singers. She freaked over my condemnation of Obama and—because of her Ukrainian heritage—she thinks no one else can be criticized because no matter what they've done, PUTIN IS MUCH WORSE!
I am finding it astonishing that taking an anti-war stance gets me attacked by people who actually know me. Or even by those who fancy themselves as progressive. But these people have swallowed the mainstream media Kool-Aid that says we are the good guys in any dispute and those foreigners over there are the bad guys. It's amazing how enthusiastic people are to blame Russia for all the world's ills once again. It's just like putting on a comfortable old pair of slippers that you'd forgotten were sitting in the back of your closet.
We as truthers—or in regular-people language, "conspiracy theorists"—are used to being mocked and ridiculed by the media. In hundreds of trite little cookie-cutter articles in the mainstream press, we hear that those who believe in "conspiracy theories" do so because it makes them feel good, because it helps them to make sense of a world that is full of chaos. Apparently, we invent all sorts of plots so that we don't have to face just how random the world is.
Of course the truth of the matter is exactly the opposite. Believing that bad things that happen in the world are unrelated and random would be much less of a weight to bear. I don't worry about getting hit by lightning or getting robbed or getting shot by an actual lunatic. It would suck but I won't lose a second of sleep over the possibility of any of these arbitrary potential events happening.
But there are events that are indeed part of a bigger picture—and often a bigger picture that involves the public being deceived. Wars are the best examples of this. They are almost always not caused by what we're told they are caused by. And the true objectives of those in power are never admitted to.
It is these truths that I believe we must face. And it is these that we will be punished for revealing to people.