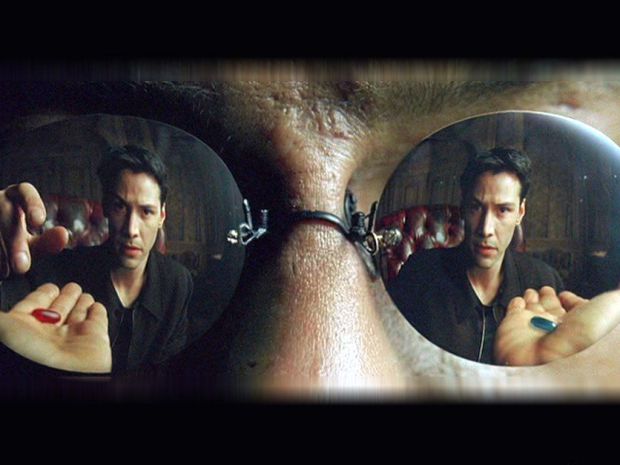 August 18, 2015
By Craig McKee
Five years ago, I stopped peeking down the rabbit hole and jumped in. Well, climbed in.
On this date in 2010, Truth and Shadows published its first article. The one you are reading now is number 172. Over the course of those years, I have learned more about how the world is run than in any comparable period in my life—or in all periods put together. But more than that, I've learned that there is so much more to know.
The central focus of this blog from the beginning has been the so-called "terrorist attacks" of Sept. 11, 2001—the greatest deception of our time. Today I am more convinced than ever that 9/11 is our best opportunity to pull back the curtain and reveal to people how misdirection, propaganda, and thought control are much more the norm than most of us dare to believe. The trick is getting people to question the comfortable (if sometimes bleak) view of the world they absorb from the evening news.
Exploring the depth of the rabbit hole has led in many directions and to many connected events that I and other writers have addressed on this blog. I must include those who have contributed invaluable ideas to the comments section that follows each article. For the most part, the caliber of those comments has been exceptionally high. I offer my thanks to all.
Among the events I refer to are psy-ops and false flags operations like the Kennedy assassination, the Sandy Hook "shooting," the Boston Marathon "bombing," the Oklahoma City bombing, Operation Northwoods, London 7/7, Aurora, Charlie Hebdo, and Ottawa. Among the issues illuminated by these events are the anti-democratic nature of "democratic" governments, the suppression of truth by the corporate media, and the disguised propaganda in Hollywood movies and television. With these, you have a recipe for a truly Orwellian world.
I have reported (with a fair amount of optimism) on a number of initiatives directed at awakening the public to the lies that make up the official story of 9/11, and one could argue that most of these have not been successful. But I believe every bit of fight we have in us is worth channeling into some kind of action. It has already been a long struggle, and the gains have been achingly slow to come, but we have to keep at it and not become discouraged.
Beyond being a fight against governments, news media and the powerful elites they represent, the battle is to awaken our friends, family, colleagues and neighbors to how we are being manipulated and virtually indoctrinated into a mindset based on lies. The deeply ingrained resistance from so many people to rethinking their view of the world in the light of new evidence is, for me, the most distressing and difficult thing we must overcome. And I know I'm not alone in feeling that way.
People who are otherwise intelligent (at least superficially so) and apparently well read and well informed, simply cannot apply reason to the question of whether powerful interests use their wealth and influence to manipulate events and public perceptions to serve a greater agenda of obscene profiteering, social control, and cruelty on a devastating scale.
The arguments these "intelligent" people make about "conspiracy theories" are so childish and empty that I can't help but be shocked that they continue to repeat them—even when the vapidness and inaccuracy of their statements is pointed out. I'm not talking about why Anderson Cooper or Bill O'Reilly or Rachel Maddow or any number of other mindless media hacks want to convince us that "conspiracy theories" are the creations of kooks in tin-foil hats, I'm talking about regular people who seem to actually believe that what they are saying is reasonable. Is this a case of successful conditioning by the propagandists through endless repetition or some fundamental flaw in the human psyche? Or both.
Unfortunately, my views—particularly the ones that have emerged since I began to study 9/11—have isolated me from a number of friends (some of them now former friends) and ex-colleagues who must think I've made some bizarre left turn into fantasy. To me, I'm turning away from the fantasy that I have lived in much of my life.
Despite all this frustration, plenty of good things have come from my plunge into this awareness-raising effort over the past half decade. I've been lucky enough to have some people who I respect enormously contribute pieces to this site. More than any other, my fellow Canuck Barrie Zwicker, author of Towers of Deception: The Media Cover-up of 9/11, has been an important part of whatever has been accomplished. His support, encouragement and counsel—always freely given—have helped more than I can express. With the experience of several decades as a journalist and activist, Barrie brings a thoughtful and informed depth to anything he writes.
Other respected writers and researchers have also contributed pieces in recent years. Paul Zarembka, editor of The Hidden History of 9-11; and Graeme MacQueen, author of The 2001 Anthrax Deception: The Case for a Domestic Conspiracy, have produced original articles for the site (MacQueen's was a collaboration with Zwicker). Three others who have earned solid reputations for their contribution to the Truth Movement—Adam Syed, Sheila Casey, and Shelton Lankford—have contributed excellent pieces and have become trusted allies.
In addition to those already mentioned, I've had the opportunity to exchange ideas (either privately or through interviews) with some of the best known figures in the 9/11 Truth Movement over the past five years: David Ray Griffin, Niels Harrit, Steven Jones, Richard Gage, Kevin Barrett, Craig Ranke, Elias Davidsson, Dwain Deets, Barbara Honegger, Massimo Mazzucco, Aldo Marquis, Elizabeth Woodworth, Cynthia McKinney, Rob Balsamo, Jim Fetzer, Jonathan Cole, Joshua Blakeney, Frances Schure, and quite a few others.
Some I agree with on most issues, others I have significant differences with (I was told  "Not interested. Please stop writing" by David Chandler after I asked him to contribute an answer to my article When did they know? 36 Truth leaders on how they awakened to the 9/11 lie. Chandler is a plane-hit-the-Pentagon person. I got a somewhat more polite rebuff from Judy Wood for the same article.).
I think I would be remiss if I did not make a particular point of expressing how important the work of David Ray Griffin has been to my 9/11 education from the beginning. Among other things, his books offer an invaluable record of the thousands of anomalies, inconsistencies, misleading claims, and outright lies that saturate the official "explanations" of what happened on 9/11.
Oh no! It's the Pentagon!
I can't look back over five years of Truth and Shadows without mentioning the subject that I feel is the key to proving that 9/11 was an inside job involving, at a minimum, agencies of the U.S. government. What happened at the Pentagon has been the subject of a fierce disinformation campaign and ongoing efforts by a minority of truthers to convince the rest of us that an essential part of the official story—that a 757 crashed into the building and essentially disappeared—is true. Fortunately, most truthers aren't buying it.
In the early weeks of my involvement in the Truth Movement, I was soaking up a lot of information, and I came across the video documentary National Security Alert by Citizen Investigation Team (which at the time was Craig Ranke and Aldo Marquis). The film showed a number of on-camera interviews with credible witnesses who are very clear about what they saw. All described a large plane flying towards the Pentagon on the north side of the then Citgo gas station, which was located just to the west of the Pentagon.
I was blown away by the implications of the evidence presented in the film, which were that unless all the witnesses were lying or mistaken in unison then the plane didn't cause the alleged damage path (five downed light poles, C ring "exit" hole, damaged trailer, etc.). And if it didn't do that, then this "damage" must have been staged.
But it became clear very early on that there was a perplexing, if small, segment of the movement that has devoted a disturbing amount of time to attacking CIT and their conclusions and trying to convince us that a plane hit. These efforts have only done damage.
There have been a number of parallel efforts for me, including becoming a regular part of the Architects & Engineers for 9/11 Truth writing team over the past 16 months. This has brought me together with some really dedicated truthers. (Besides Richard Gage, of course, I would like to mention Kelly David, Sandra Jelmi, Ted Walter, Andy Steele, Michael Cook, and Jeff Long—among others). For the past couple of months I've been involved in a very interesting AE911Truth project called Beyond Misinformation that will be out next month. More about this and many more topics in future posts.
Thanks to all for dropping in, whether you're a veteran truther, a curious newbie, or making an established living as a troll for the NSA. You all play your part.